April 01, 2016 - New Doro Singel "Love`s gone to hell" out now

- to release new single »Love`s Gone To Hell«
today
Following her upcoming North American tour, DORO will presented with the renowned "Metal Goddess" award at the Vegas Rocks! Hair Metal Awards 2016 in the USA on May 15th! But before receiving this prestigious award, DORO will release her new single »Love`s Gone To Hell« today through Nuclear Blast. The single impressively cements exactly why DORO owns this worldwide status as the Queen of rock and metal.
With "Love`s Gone To Hell", DORO has created another outstanding power ballad, which doesn"t only gleam with a great piano intro, heavy guitars and a fantastic melody, but also with tons of emotion and a chorus, which captures your ears and your heart from the word go.

As to be expected for such a special song, DORO has recorded a visually stunning music video for "Love`s Gone To Hell". Filmed in superior locations such as the renaissance castle Bückeburg, DORO showcases herself in the video production in some incredibly impressive scenes in a way you"ve never seen her before. This is a video not to be missed!
Watch it here: The Video

Doro states: ""Love`s Gone To Hell" is a magical song, a big anthem - and for myself it"s on the same level as the all-time favourites "All We Are", "Love Me In Black" and "Für Immer"."

This is another reason why DORO is looking forward to her upcoming »Rock Meets Classic« Tour, on which "Love`s Gone To Hell" will be premiered live (from March 30th). DORO will hit the stage across 16 German cities and Switzerland as a special guest. In late autumn, the »Love`s Gone To Hell« Tour will follow - when DORO will rock fans in Germany and half of Europe with her band.

»Love`s Gone To Hell« is released in two formats and can be ordered now via: order here
March 22, 2016 - Doro - goes on air at ROCK ANTENNE- starting April 4, 2016
March 02, 2016 - DORO to release new single "Love´s Gone To Hell" on April 1st
DORO to release new single "Love´s Gone To Hell" on April 1st!

Following her upcoming North American tour, DORO will presented with the renowned "Metal Goddess" award at the Vegas Rocks! Hair Metal Awards 2016 in the USA on May 15th! But before receiving this prestigious award, DORO will release her new single "Love´s Gone To Hell" on April 1st through Nuclear Blast. The single impressively cements exactly why DORO owns this worldwide status as the Queen of rock and metal.

With "Love´s Gone To Hell", DORO has created another outstanding power ballad, which doesn"t only gleam with a great piano intro, heavy guitars and a fantastic melody, but also with tons of emotion and a chorus, which captures your ears and your heart from the word go.

As to be expected for such a special song, DORO has recorded a visually stunning music video for "Love´s Gone To Hell". Filmed in superior locations such as the renaissance castle Bückeburg, DORO showcases herself in the video production in some incredibly impressive scenes in a way you"ve never seen her before. This is a video not to be missed!

Doro states: "Love´s Gone To Hell" is a magical song, a big anthem - and for myself it"s on the same level as the all-time favourites "All We Are", "Love Me In Black" and "Für Immer"."

This is another reason why DORO is looking forward to her upcoming "Rock Meets Classic" Tour, on which "Love´s Gone To Hell" will be premiered live (from March 30th). DORO will hit the stage across 16 German cities and Switzerland as a special guest. In late autumn, the "Love´s Gone To Hell" Tour will follow - when DORO will rock fans in Germany and half of Europe with her band.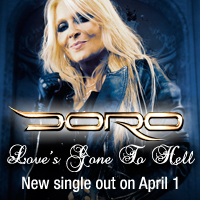 "Love´s Gone To Hell" will be released in two formats on April 1st and can be pre-ordered now via: pre-order here
Limited Edition Vinyl Single:
Side A
01. Love´s Gone To Hell
Side B
02. It Still Hurts (the sentimental duet with Lemmy Kilmister; Doro: "In memory of my beloved friend Lemmy.")

- 6-Track Maxi Single, which also contains - in addition to the three version of "Love´s Gone To Hell" (Radio, Single and Demo Edit) and the duet with Lemmy - two live tracks: "Rock Till Death" feat. Hansi Kürsch (BLIND GUARDIAN) and "Save My Soul".

Both live tracks deliver a great insight into the long-anticipated DVD called "30 Years DORO - Strong & Proud", which will be released in June 2016 via Nuclear Blast. It features the DORO anniversary shows in Wacken and Düsseldorf, including spectacular tracking shots as well as sonic perfection. Additionaly, the DVD contains tons of terrific and previously unreleased bonus material.

The full tracklistings are as follows:

"Love´s Gone To Hell" - Vinyl Single

Side A
01. Love´s Gone To Hell
Side B
01. It Still Hurts (feat. Lemmy Kilmister)

"Love´s Gone To Hell" - Maxi Single

01. Love´s Gone To Hell (Radio Version) - 03:28
02. Love´s Gone To Hell (Single Version) - 04:13
03. It Still Hurts (feat. Lemmy Kilmister) - 04:06
04. Rock Till Death (Live) - 03:59
05. Save my Soul (Live) - 03:37
06. Love´s Gone To Hell (Original Demo Version) - 04:54
December 28, 2015 - A friend is gone. Lemmy Kilmister died in the age of 70
We are mourning. Our long friend Lemmy Kilmister (Motörhead) died.

Lemmy, our dear friend, we love you! Für immer!!!!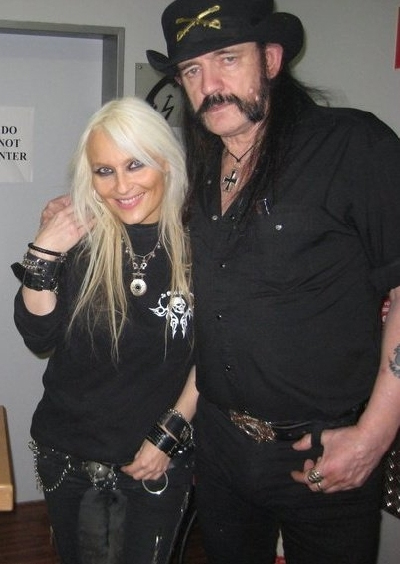 #l1


October 22, 2015 - The kickstarter project to realise a video for the new DORO song has startet
The project on kickstarter to realise a video for the new DORO song has gone live on Oct.22nd 2015 the projects runs untill Nov.22nd 2015. The planned release will be early 2016.



Link to kickstarter
October 16, 2015 - Doro received the "Best Singer International 2015" Reward from spanish HEAVY Magazine
On Oct. 11th 2015 Doro received the "Best Singer International 2015" Reward from spanish HEAVY Magazine, she received this award already 20+ times so far. Rock on
July 31, 2015 - DORO @ ROCKPALAST - Interview & ROCK HARD Show
You better don´t miss this! In the night from Sunday to Monday (Aug 3rd) German station WDR honors the Metal Queen with a stunning TV feature. It starts at 00:15 am with an exclusive 30 minutes DORO interview. From 00:45 - 2:00 am WDR ROCKPALAST broadcasts the complete DORO gig at this years ROCK HARD festival at Gelsenkirchen Amphitheatre, Germany.
So tune in!
Here is a little pretatse for you: http://www1.wdr.de/fernsehen/kultur/rockpalast/sendungen/sendung-doro-rock-hard-festival-fuenfzehn-100.html
May 16, 2015 - A Video message from Doro recall the 5th anniversary of Ronnie James Dios death
Ronnie James Dio died on May 16th 2010, Doro sends a video message to remember him:
We loae you Ronnie ... für immer


March 25, 2015 - DORO To Become First German Female Artist To Perform At Rock In Rio
Doro Pesch recently rocked several legendary clubs in the American capital cities. But the stage Doro will enter on September 19th for her very first time, even creates goosebumps of the stage-experienced metal queen: Doro will perform at Rock In Rio!

"This is amazing and a dream coming true", says Doro, who will be the first female German artist ever to conquer this legendary stage.

Rock In Rio celebrates its 30th anniversary. Headliners include METALLICA and MOTLEY CRUE, and Doro will enter stage alongside Brazilian power metal heroes ANGRA, who has Doro as a guest singer on their current album, on the song "Crushing Room".

But before Doro will write German metal history in September, she will perform with her band on a German tour, starting on April 19th in Saarbrücken, ending up on December 19th in Nürnberg. Special guest on the dates in April and May will be Norwegian rock act, SPITFIRE.

Tour dates:

4.19 - Saarbrücken, Germany - Garage
4.21 - Ravensburg, Germany - Oberschwabenhalle
4.22 - Ingolstadt, Germany - Eventhalle Weststadt
4.24 - Werrnesgrün, Germany - Brauereigasthof
4.25 - Neuruppin, Germany - Kulturhaus
4.26 - Kiel, Germany - Max
4.28 - Sandnes, Norway - Kultur Hus
4.29 - Oslo, Norway - Vulkan Arena
5.1 - Rostock, Germany - Mau Club
5.2 - Wolfsburg, Germany - Hallenbad
5.3 - Aschaffenburg, Germany - Colos-Saal
5.22 - Bremen, Germany - Aladin
5.23 - Gelsenkirchen, Germany - Rock Hard Festival (date: tbc.)
5.26 - Saint Petersburg, Russia - Cosmonavt
5.28 - Ekaterinburg, Russia - Tele Club
5.30 - Moscow, Russia - Izvestia Hall
7.16 - Duisburg, Germany - Stadtfest
7.26 - Ebbw Vale, UK - Steelhouse Festival
7.30 - Schwarzlsee - Seerock Festival
7.31 - Geiselwind, Germany - Bike & Music Weekend
8.1 - Rejmyre, Sweden - Skogsröjet Festival
8.7. - Villena, Spain - Leyendas del Rock Festival

----------------------------------------------------


11.27 - Fulda, Germany - Kreuz
11.28 - Leipzig, Germany - Brann Winterfest
11.29 - Frankfurt, Germany - Batschkapp
12.1 - Hamburg, Germany - Große Freiheit 36
12.2 - Hannover, Germany - Capitol
12.4 - Herford, Germany - X
12.5 - Duisburg, Germany - Steinhof
12.6 - Pratteln, Switzerland - Z7
12.10 - Antwerp, Belgium - Trix
12.11 - Saarburg, Germany - Stadthalle
12.12 - Lüdenscheid, Germany - Schützenhalle
12.13 - Stuttgart, Germany - LKA/Longhorn
12.15 - Wien, Austria - Szene
12.16 - Graz, Austria - PPC
12.18 - Praha, Czech Republic - Meet Factory
12.19 - Nürnberg, Germany - Löwensaal
March 23, 2015 - Doro makes Hollywood raise their fists - reviews
Soem reviews from the last show of the 2015 USA Tour




Doro makes Hollywood raise their fists

Metal Queen Doro Recaptures LA Crown
March 04, 2015 - Spitfire from Norway will be the support on the european Tour in spring 2015
The nowegian Band Spitfire will support Doro on the upcoming european Tour in spring 2015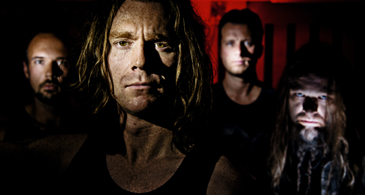 February 03, 2015 - Support Act for the upcoming DORO US Tour is Archer
The US Band Archer is confirmed to support DORO on the abcoming US Dates.

Archer Website


3-Mar-15 Philadelphia PA The Legendary Dobbs
4-Mar-15 USA - Springfield VA Empire
5-Mar-15 USA - Atlanta GA The Masquerade
8-Mar-15 USA - Houston TX Scout Bar
9-Mar-15 USA - Dalles TX Trees
11-Mar-15 USA - Denver CO Bluebird Theater
13-Mar-15 USA - Tempe AZ Club Red
14-Mar-15 USA - Anaheim CA City National Grove
15-Mar-15 USA - Ramona CA Ramona Mainstage
17-Mar-15 USA - Las Vegas NV LVCS
18-Mar-15 USA - West Hollywood CA Whiskey a Go Go

September 19, 2014 - The Setlist Poll for the 2014 North America Tour is now online
The song vote poll for the 2014 North America Tour is now online. This is the link to the survey:

Song Survery click here
July 02, 2014 - Doro North amercia Tour Dates in October 2014
Doro to celebrate 30 Years Strong & Proud Anniversary in North America in October 2014.

2014 has been a very special year for Doro and her band. Celebrating 30 Years of Rock & Metal with fans from all over the world...and the response has been absolutely fantastic. After a massive 2-night stand in Düsseldorf, Germany and shows in Latin America, Europe and the UK...the time has come to rock North America.

I am always super excited to play in USA and Canada looking forward to seeing all our great fans, friends and Metalheads again -Doro says.

To make things extra-special we want the fans to get involved in picking the set lists for the tour. We'll be running a poll on our Facebook page. We hope you'll check that out and cast your vote.

"The Anniversary Tour was incredibly well received everywhere and we know there are many more places we need to get to. So we are planning an additional second US tour leg in spring 2015.
To accompany the tour, Nuclear Blast America will release Raise Your Fist - 30 Years Anniversary-Edition, containing the re-release of the great Raise Your Fist record and a bonus CD, Powerful Passionate Favorites, featuring Doro and the band's versions of songs by some of their favorite artists, such as LED ZEPPELIN, METALLICA, KISS and DIO.
Also some new and rare tracks as well. The release date in North America is scheduled for October 14th.
See you soon..Metalheads. Raise Your Fist!



10.10.14 Friday USA Milwaukee

10.11.14 Saturday USA Minneapolis

10.12.14 Sunday USA Chicago

10.14.14 Tuesday USA Cleveland

10.15.14 Wednesday USA Pittsburgh

10.16.14 Thursday CAN Toronto

10.18.14 Saturday CAN Quebec

10.19.14 Sunday CAN Montreal

10.20.14 Monday USA New York City


March 10, 2014 - DORO – releases favorite tracks of Metallica, Tina Turner and Led Zeppelin a.o.
In honor of her 30 years stage jubilee, internationally successful rock singer DORO PESCH will celebrate with fans from all over the world and two separate yet unique shows on May 02: the »Classic Night« with Orchestra, and May 03: the »Rock Night« with many guests, at CCD Stadthalle of her hometown Düsseldorf.

Just in time for the celebration, there will be an anniversary record of the rock queen. The »Raise Your Fist – 30 Years Anniversary-Edition« contains the re-release of the successful »Raise Your Fist« record, as well as a real bonus CD highlight entitled »Powerful Passionate Favorites«. There you find new and unreleased tracks, but also DORO cover versions of her favorite artists, such as LED ZEPPELIN, TINA TURNER, METALLCA and DIO.

Another highlight is the French version of her hit `Raise Your Fist In The Air' as well as a new mix of `It Still Hurts', a duet along with MOTÖRHEAD icon Lemmy Kilmister.
DORO comments: »Raise Your Fist« is a real jewel among my releases, with constantly great tracks on it."

The bonus CD »Powerful Passionate Favorites« now adds another diamond to her outstanding career. Here comes the tracklist:

01. It Still Hurts
The ballad of Doro and Lemmy, with a new mix from Jacob Hansen (VOLBEAT a.o.)

02. Léve Ton Poing Vers Le Ciel
The french version of the single 'Raise Your Fist In The Air'

03. Babe I´m Gonna Leave You
DORO's cover version of the LED ZEPPELIN classic

04. Nutbush City Limits
DORO's cover version of the TINA TURNER classic

05. Only You
New version of the track, which was written by Gene Simmons (KISS) in the year 1990 for DORO

06. Egypt (The Chains Are On)
Cover-version of her favorite Ronnie James DIO song, the true hero of Doro

07. Nothing Else Matters
DORO's cover version of the most popular METALLICA classic

08. Warfare
New song, which will be featured alongside the movie "Anuk 2", where Doro again acts as the warrior Meha.

09. NYC Blues
Home-recorded demo-version of a new track, recently recorded at Doro's apartment in New York
March 08, 2014 - DORO Show in Brazil live stream
Watch DORO Live in Sao Paolo, Brazil! A live stream of the show will be broadcasted this Saturday, March 8th 2014 at 7:15 pm Brasilia Time (BRT) -0400 CET. Follow this link to Stageit.com for additional info and to register. Tickets are limited, price 49 notes (stageit). Catch the live DORO experience (including behind the scenes footage)

Link to stageit.com
February 12, 2014 - Biff of Saxon and Chris Caffrey to perform at DOROs Anniversary Shows in Düsseldorf - May 2nd: Classic Night Show with Orchestra!!! May 3rd: Regular DORO Rock ´n´ Roll and Metal Night
In honor of her 30 years stage jubilee, internationally successful Rock singer DORO PESCH will celebrate with fans from all over the world and two separate yet unique shows on May 02, 2014 and May 03, 2014 at CCD Stadthalle of her hometown Düsseldorf. In addition DORO has given a press conference at Relexa Hotel, Düsseldorf/Ratingen.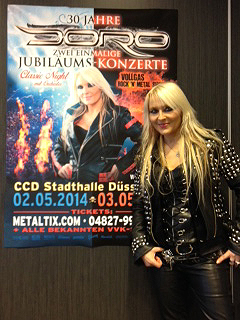 DORO on this: "We came up with something very special for our 30 years stage anniversary, with two totally different shows, that cover the entire creative spectrum of my band and me – from emotional and soft, to hard, raw and heavy."

The first anniversary show on May 02, 2014 will be dedicated to DORO and the Classic Night Orchestra. Accompanied by brass, strings and her band, DORO will perform her most beautiful, emotional ballads like 'Für Immer', '1000x Gelebt' or 'Let Love Rain On Me' in the stylish surroundings of CCD Stadthalle. At this night big hits like 'All We Are', 'Metal Tango', or 'Burn It Up' can't be missing, that shine even brighter as they now receive a classical overdo by the orchestra. Fans have been waiting for this to happen for the past ten years, since DORO's last performance with the Classic Night Orchestra was in 2004, after her album »Classic Diamonds« has been praised by fans and critics alike.

At the second anniversary show on May 03, 2014 DORO will let out the rock lady in her. On this night the blonde superstar will travel through all of her 30 years of an incredibly successful carrier, delivering a three hours high voltage set with all things Rock'n'Roll she has to offer. Fans can look forward to all hits, hymns and many surprises. On both days DORO will welcome several fantastic guests that will give their honors to the Metal-Queen on this big event. Amongst them of course Biff Byford, vocalist of legendary band SAXON as well as Chris Caffrey (TRANS-SIBERIAN ORCHESTRA), Udo Dirkschneider (U.D.O; ex-ACCEPT) and BLIND GUARDIAN's Hansi Kürsch.

Commented DORO: "You all know how important my fans are to me. That's why I really want to have a fan choir with me on stage at one song. Best song for this is our Wacken Anthem 'We Are The Metalheads', that will be accompanied by a dozen of fans on May 03.
I'm specially looking forward to this."

Just in time for the celebration Nuclear Blast will release a DORO boxet.
The singer on this: "This is a 30 years special edition containing two CDS and a whole of fan memorabilia, I've chosen just for this purpose. CD 1 will be cover album with a collection of my very favorite songs of all times like, 'Egypt' from DIO or 'Babe, I´m Gonna Leave You' from LED ZEPPELIN."

DORO continues: "CD 2 is a re-issue of my most current record »Raise Your Fist«, which is very important to me, because, in my opinion, it includes some of the strongest tracks I've ever done. For instance 'It Still Hurts', my ballad with MOTÖRHEAD's Lemmy. There is a second, still unreleased version of that song, that will also be part of the cover album."

A suitable temporary home for musicians, crew and fans during the big DORO celebration is also available: DORO and her entourage will stay at Relexa Hotel, Düsseldorf/Ratingen on May 02 and May 03. Hotel director Tim Zerr explains: "It is a huge honor for us to be offering a home to DORO Pesch, a living legend. We're looking forward to her band, guest musicians and fans from all over the welt staying at our house. They will feel right at home."

As a special service for all fans, Relexa Hotel will offer a shuttle service from hotel to CCD-Halle (and back). Additionally DORO fans will have special conditions. Rooms can be booked at +49 (0)2102 4580.
Tickets for both shows are available separately or combined with a discount at all known pre-sale shops and at www.metaltix.com from € 49,00.

January 25, 2014 - DORO sings for the new Box Champion Marco Huck
January 10, 2014 - DORO – Gets in the ring for the boxing world champion, performing her hit »Raise Your Fist In The Air«
German Hard Rock singer and legend DORO will perform the march-in hymn for WBO title holder Marco Huck, during his boxing fight on January 25th, against challenger Firat Arslan, at the boxing-night of German national TV channel ARD.

She is a huge boxing fan herself, and best friend of female boxing legend Regina Halmich. On countless world championships, she was thrilled in the front row and was even standing in the ring herself, 2002 during the celebrity-boxing: Doro Pesch.

On January 25th she is in in the front row once more: Doro Pesch will perform the march-in hymn for WBO title holder Marco Huck, on his rematch against challenger Firat Arslan.

"I am so much looking forward to perform my hit single "Raise Your Fist In The Air", as a march-in hymn for world champion Marco Huck, as I am huge fan of boxing since my childhood. I saw many fights live, mostly of my good friend Regina Halmich, for who I was playing few times in the ring. "Raise Your Fist In The Air" is the perfect song for a boxing fight, as it is about the fighting spirit, power and fists" commented DORO.

The fight is taking place at the Hans-Martin-Schleyer Halle in Stuttgart. It will be broadcasted live on German national TV channel ARD – as well as in 60 countries worldwide. DORO will perform live approx. at 23.00 CET.

On May 2nd and 3rd DORO will celebrate her 30th stage-anniversary with two extraordinary shows at the CCD-Stadthalle in her hometown Düsseldorf.
December 10, 2013 - Doro presents the new Doro redwine "Herzblut" and the Cave (sparkling wine) "Hero"
On a presscon in Duesseldorf Doro presented the new Doro redwine "Herzblut" and the sparkling wine "Hero".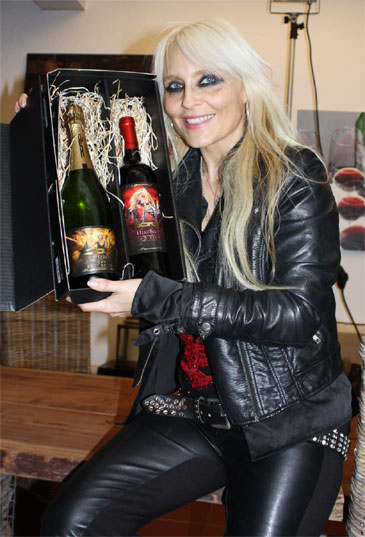 Both available online in the "Metal and Wine" online Store

Metal and Wine Shop
November 23, 2013 - DORO meets Zombie Boy at Wildstyle Tattoo fair in Austria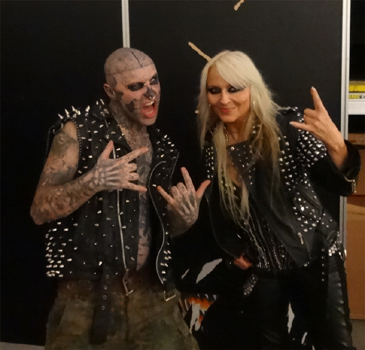 September 13, 2013 - DORO – Metal Queen receives METAL HAMMER "Legend" Award!
Friday the 13th, 2013 for sure was a day of good luck, unlike the notorious date. At 10:30pm at the celebratory ceremony of METAL HAMMER AWARDS in Berlin, 48-times Berlin World boxing champion Regina Halmich announces the winner of the category "Legend" Her name: DORO Pesch!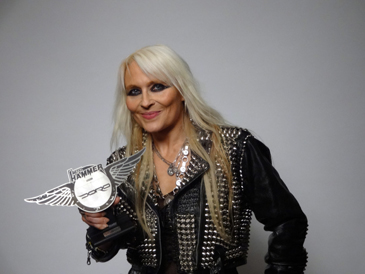 Now the most important female Hard Rock and Heavy Metal singer is officially named a legend in her native Germany. Just three month earlier DORO has been awarded at the "Golden Gods Awards" at music mecca London.

"Unbelievable", a shining DORO states. "The prophet does not count that much in his own country. Receiving this trophy in Germany and getting it handed over by my dear friend Regina Halmich is a big, big honor."

DORO continues: "I am ever so happy, that also two of my absolute favorite bands METALLICA and MOTÖRHEAD were present at this wonderful event to witness this. With those guys I've been close friends for years."

Two "Legend"-Awards within just three months – the double-coronation for the blonde Rock-Queen, and this in the year of her 30th stage anniversary.

Her fans can also take part in the celebration and enjoy the living legend live from October 12 onwards. At that time DORO will be embarking on her big "30 years Strong and Proud-Tour" through Germany. Highlight: The double concert on May 2/3 2014 at her hometown Düsseldorf (CCD – Stadthalle).
September 03, 2013 - Advance booking for the 30 Years Anniversary Shows has started
The ticket sales for the 30 Years anniversary shows in Duesseldorf on may 2nd and may 3rd 2014 have just started.
Links here:

Ticket for both days

Tickets for May 2nd 2014

Tickets for May 3rd 2014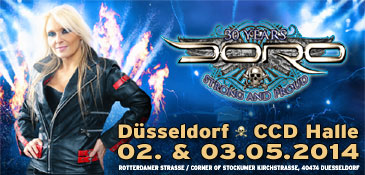 August 04, 2013 - DORO Live at WOA 2013 on german TV
The german TV channel ZDF shows 4 hours from the Wacken Open Air, here the link to the stream. only available untill August 5 midnight.
ZDF Streaming Link
August 04, 2013 - 30 Years Anniversary: DORO announces fantastic back to back shows in Düsseldorf, Germany
DORO Pesch really hits it off! In 2013/2014 the Metal-Queen celebrates her 30th Throne-Anniversay with special shows all around the world. The phenomenal Kick-Off to this concert row has taken place last Friday at the largest and most important Metal-Festival of the world, Wacken, where 80.000 fans have given their Rock-Queen an overwhelming welcome and international stars of the genre like Motörhead, Biff Byford (Saxon), Eric Fish (Subway To Sally), Uli Jon Roth (Ex-Scorpions) and Chris Boltendahl (Grave Digger) payed their honours to DORO on stage.
A mega Highlight to the longtime and incredibly successful career of a living legend. But Wacken was only the beginning. "I want to celebrate this big anniversary all year long with my fans around the world", DORO, who will start an enxtended European Tour with her band from October onwards, explains. "We are in the midst of planning special Shows in London, Paris and New York."
The crowning highlight of the tour 30 years-Anniversary Tour, however, is already set – and has been officially announced today at a huge Press Conference at the Wacken Open Air (W:O:A) in front of countless international Press officials. DORO will celebrate in her hometown Düsseldorf. Two times in a row!

"We are playing two Anniversary Shows, on May 2nd and 3rd", DORO announces. "The first night will be classic with an orchestra – as the fans got to know and love it ten years ago through the Classic Diamonds-Tour. And the second night there will be a Full-Power Rockshow with all Highlights from 30 years of DORO and several special guests, who accompanied me in the course of my career."
One of those stars will be Blind Guardian-singer Hansi Kürsch!
DORO: "The venue will also be very special for those shows, first time ever we get to play at the town hall of CCD Düsseldorf, because it fits the 30-years-Anniversary project perfectly."
The Relexa-Hotel at Düsseldorf-Airport is partner hotel to the DORO Shows in Düsseldorf and is now offering rooms from 84€ (incl. Breakfast and Shuttle-Service= for fans from around the world. Booking and Info available at: www.relexa-hotel-duesseldorf.de
Tickets for the DORO-Anniversary Shows on May 2nd/3rd are available at: www.metaltix.com
Ticket sale starts 25.August 2013 at Metaltix

August 03, 2013 - Doro live online and in German TV
German TV Channel ZDF Kultur will Show DOROs Performance in Wacken today. http://blog.zdf.de/festival/
June 18, 2013 - DORO – receives "Golden Gods" Award
Last Sunday night, London witnessed the crowning of a Queen. Accompanied by thunderous applause of 2500 guests, Doro Pesch entered the stage of renowned O2 arena's "indigo" hall to receive the "Metal Hammer Golden Gods Award" in the category "legend". And in order to celebrate the Metal Queen's enthronement, her best pal Lemmy Kilmister and his legendary band MOTÖRHEAD played.

Now it's official: Doro Pesch, Germany's most successful international rock singer, was ennobled a living legend in the originating country of heavy music, making this the highlight of her 30 years career that has seen the blonde power woman selling ten million albums and playing more than 2800 concerts in over 60 countries on four continents to date.

"I feel deeply honoured and extremely happy", Doro states. "As an artist, you're always wishing for this kind of acknowledgement, as we're all working with much blood, sweat and tears day after day. I'm extremely grateful for this award and I know that I would have never come this far without the support from my amazing fans."

At the age of 19 in the year 1983, Doro kicked off her career in Düsseldorf, Germany, with her combo SNAKEBITE. Only four years later, the singer made her international breakthrough with her new band WARLOCK and sold more than 5 million copies of the masterpiece »Triumph And Agony« that contained the smash hits `All We Are´ and `Für Immer´, among new songs from the actual smashing CD "Raise Your Fist"

Up next, the newly minted rock legend will rock the stage of Metalfest Loreley in Germany on coming Thursday, June 20. Subsequently, Doro will celebrate her 30th stage anniversary together with 80.000 metal heads at Wacken Open Air, before she'll embark on an extensive anniversary tour in October.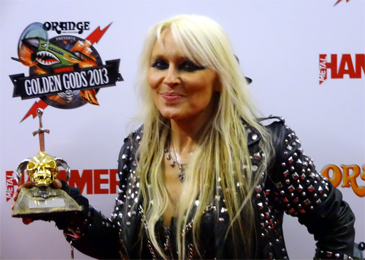 June 03, 2013 - Doro is celebrating her birthday on an aftershow party in Kavarna (Bulgaria) with mayor Zonko
After a staggering perfomance on the Kavarna Rockfestival Doro and the mayor of Kavarna are celebrating birthday on the aftershow party, both have birthday on the same day. Thank you Zonko
June 02, 2013 - Doro rocks Bulgaria on the Kavarna Open Air Festival 2013
Doro played the Kavarna Open Air Festival before Deep Purple, after 3 encores the fans still were shouting for more.
June 01, 2013 - Forum online
Dear Fans, our Forum is online again. You can reach it via guestbook, there is the direct link! Have Fun!
April 15, 2013 - DORO - 30 Years Anniversary Tour kicked off in Kiev
DORO – 30 years anniversary tour
It was back in 1983 that a then unheard-of 19-year-old vocalist called Dorothee Pesch entered the stage with her band SNAKEBITE in Düsseldorf, Germany for the very first time. Just four years later the power woman made her big international break with her new combo WARLOCK, whose masterpiece "Triumph and Agony" – featuring the future worldwide hits "All We Are" and "Für Immer" - has been sold over 5 million times to date.
Today, after about 2.800 shows in more than 50 different countries on four continents, DORO has become a trademark for thrilling rock music and energetic live shows. Considering the extent of DORO's international fame and popularity, the wild blonde ranks among the most successful female German singers of all times.
Yesterday, April 15, the big 30-years-anniversary tour kicked off in the Ukrainian capital Kiev. Over the course of the following weeks, it'll be continued in Russia, Scandinavia, South Europe, Germany, on various summer festivals (Wacken Open Air, Metalfest Loreley Germany among others) and eventually even in North and South America.

DORO comments: "Though it'll be super-demanding once again, I'm looking forward a lot to the fans all over the world. We've received so many requests that we'll even have to postpone the tour's scheduled highlight and final show in my home town Düsseldorf from December 2013 to March 2014." Further details and additional tour dates to be announced soon.
April 07, 2013 - Fanclubmeeting a great success
Our fanclubmeeting yesterday had been a great success. We hope that everybody had the chance to talk to DORO and get an autograph. We will publish fotos of this event in our Gallery Section soon. Thank you guys all so much - you`re the best fans in the World!!!!
March 19, 2013 - Doro Fan Club Meeting
Dear Fans,

little information for the Fanclub Meeting - the start is at 16.00 o`clock

best wishes
March 06, 2013 - Doro Fan Club Meeting
Dear Fanclub Members,

you have it already requested - now the date is fix.

Doro is looking forward to see you on April 6th, 2013 to the Fan Club Meeting.

we are going back to our well known location:

Haus der Jugend
Lacombletstraße 10
40239 Düsseldorf

See you in Dusseldorf
January 23, 2013 - Moscow Show - Venue changed
Due to the high demand for Doro show in Moscow on the 17th of April, the venue was changed and the show will now take part at the bigger "Arena".


January 08, 2013 - Attention - new Club at the USA Tour
the Doro concert on february 12th will be moved to a new venue named Token Lounge in Westland
December 21, 2012 - Merry X-Mas
Dear Fans, friends, supporter,
Doro and Team wish you all a merry merry X-Mas and all the best.
December 03, 2012 - New Shot
We can announce a new live date: At the 21st of June 2013 Doro will be part of the "Alpen Flair" Festival Line-Up.

More about the festival at: www.alpen-flair.com
November 27, 2012 - Show in Memmingen is sold out
Friends - you are unbelievable - all over europe. The Show in Bremen was already over the top. The following shows in the Netherlands and in Belgium, too. Absolutely crazy - London and also the shows in Spain were absolutely amazing.
Since this morning the show in Memmeningen is also sold out and for Stuttgart and the other shows are just a few tickets left.
See you at the show - first in line !!!!!!!!!!!!!
November 24, 2012 - Doro live at Sweden Rock Festival
On the 5th of June 2013 Doro will play at Sweden Rock Festival!

Check out the dates section for ticket links.
November 16, 2012 - new tour dates in 2013
We´ve added new tour dates for 2013. Besides several festival shows Doro will play club shows in Russia, Ukraine, Germany and Scandinavia.

Check them out!
October 26, 2012 - Doro USA Tour 2013
Doro will return to the US in 2013 for a longer tour. Support Band is Sister Sin

01.02.13 Friday USA Tampa Brass Mug
02.02.13 Saturday USA Atlanta The Masquerade
03.02.13 Sunday USA Springfield Empire
04.02.13 Monday USA NYC BB Kings
05.02.13 Tuesday CAN Baltimore Soundstage
07.02.13 Thursday USA Toronto Mod Club
08.02.13 Friday USA Rochester Montage Music Hall
09.02.13 Saturday USA Columbus Al Rosa Villa
10.02.13 Sunday USA Cleveland Peabody`s
12.02.13 Tuesday USA Detroit Blondie`s
13.02.13 Wednesd. USA Chicago Mojoes
14.02.13 Thursday USA St. Paul Station 4
15.02.13 Friday USA Waterloo Spicoli`s Grill
17.02.13 Sunday USA Englewood Moe`s
19.02.13 Tuesday USA Seattle El Corazon
20.02.13 Wednesd. USA Portland Hawthorne Theatre
21.02.13 Thursday USA San Francisco Thee Parkside
22.02.13 Friday USA Los Angeles House of Blues
23.02.13 Saturday USA Arizona Rocky Point Cantina

October 17, 2012 - Doro Tickets rare.........
Quick info if you are planning to watch a Doro concert..........some shows are close to sold out..................
October 16, 2012 - DORO Album Release Parties in german clubs
Just a few days left - on friday - finally the new Doro Album RAISE YOUR FIST will be in the stores.

Celebrate the new album of our german Metal Queen. In 8 Clubs from Friday to Sunday you will find exclusive Doro Album Release Parties.

DJs will play you the new album and they will do an election game where you can win brand new Doro Merchandise.

Here are the Clubs:

BERLIN "Brutz & Brakel" (19.10)
OBERHAUSEN "Helvete" (19.10)
DARMSTADT "Steinbruch Theater" (19.10)
NEUNKIRCHEN "Club Cesar" (19.10)
LUDWIGSBURG "Rockfabrik" (20.10)
BOCHUM "Matrix" (20.10)
NERSINGEN "Rocks" (20.10)
LEIPZIG "Hellraiser" (21.10)
October 16, 2012 - Doro on Signing Session Tour
Starting on Friday Doro will come to your town for exclusive signing sessions.

Come and meet Doro in:

BERLIN "Media Markt" (Grunerstraße 20) - Freitag, 19.10 – 17 Uhr
HAMBURG "Media Markt" (Billstedter Platz 37j) - Samstag, 20.10 – 11 Uhr
HANNOVER "Media Markt" (Hildesheimer Str. 410) - Samstag, 20.10 – 16 Uhr
HEIDELBERG "Media Markt" (Hebelstraße 22) - Montag, 22.10 – 17 Uhr
FÜRTH "Saturn" (Würzburger Straße 6) - Dienstag, 23.10 – 17 Uhr
MÜNCHEN "Media Markt" (Einsteinstr. 130) - Mittwoch, 24.10 – 17 Uhr
STUTTGART/SINDELFINGEN "Media Markt" (Tilsiter Strasse 15) - Donnerstag, 25.10 – 17 Uhr

Pls pre-order your Doro Album here.......

http://www.nuclearblast.de/de/shop/artikel/gruppen/51000.1.nuclearblast.html?article_group_sort_type_handle=rank&custom_keywords=Doro%20-%20Raise%20Your%20Fist

September 28, 2012 - DORO sets sail on 70.000 Tons Of Metal in exactly four month
In exactly 4 months from today, on January 28, 2013, 40 Heavy Metal bands and 2,000 fans from all over the World will set sail for round 3 of 70000TONS OF METAL, The Original Metal Cruise: Home of the biggest open air stage to sail the oceans! The following 18 out of 40 bands have been announced: ANACRUSIS, DIE APOKALYPTISCHEN REITER, DORO, DRAGONFORCE, ENSIFERUM, FLOTSAM AND JETSAM, GOTTHARD, HELLOWEEN, HELSTAR, IMMOLATION, IN FLAMES, KREATOR, LACUNA COIL, NILE, RAGE and LINGUA MORTIS ORCHESTRA, SABATON, SUBWAY TO SALLY, TURISAS. Don't miss out on your trip of a lifetime, book NOW at: http://www.70000tons.com/

August 23, 2012 - Fanclub Meeting in Hamburg on September 21st 2012 - Doro Show on September 22nd 2012
Dear Doro Friends,

we have a great message for all real Doro Fans – and more for the Doro Fanclub Members.

In connection with the Reeperbahn Festival 2012 – the first time the Hamburg Metal Dayz will take place.
www.hamburg-metal-dayz.de

This is a new idea, created by our friends from the Wacken Open Air. The Hamburg Metal Dayz will take place at the Markthalle Hamburg from September 20th to 22nd 2012.

Location:
www.markthalle-hamburg.de
Adresse: Klosterwall 11 20095 Hamburg

On September 22nd Doro will give you with her exklusive Concert a little forcast to her tour show that will happen in November / December this year. You will have a chance to see a part of the the stage design and show.

And – it will get even better:
One day before – on September 21st in the Room called "Kunstraum" of the Markthalle Venue Doro will do a big Fanclub meeting.
The entire Band will welcome you and Doro will give you a chance to listen exclusive to the new Album RAISE YOUR FIST – 4 weeks before release.
Beginning ist at 4PM. Free entrance for all fanclub members. Pls send your confirmation of participation before. Each Fanclub member can bring 2 additional persons. The ticket price for each additional person is € 10,-. Pls send names and addresses of the persons upfront too.

Confirmation pls send via fax to: +49-221-579607-29
Or via E-Mail to: Mikel@fd-entertainment-group.de

Important:
Based on the fact that Doro presents to you her new album that day, we need to check all your bags and bodies before entering the Fanclub Meetings. Smart Phones or other mobil phones, cell phones with recroding function – are not permitted at all. We will give you a chance to park them and get them back after leaving the Fanclub Meeting.

New Merchandise will be available. Fanclub Members will have a 20% discount an all Doro Merchandise when showing their fanclub pass. The discount will be given during the entire Hamburg Metal Dayz.
This is worth a travel to Hamburg

Doro and Band are excited to meet you.


July 10, 2012 - Doro Under My Skin Information
Doro`s former record label has released a summary of her work for AFM Records.
The product is called "Under My Skin".

Please find here some information:

Under My Skin – A Fine Selection Of Doro Classics
Last Friday (July 06th) a special compilation has been released via AFM Records.
It is available as a gallant, white 2-CD Digipak featuring 32 songs – only hits, classic and rare tracks.
Furthermore the booklet includes exclusive handwritten liner notes, by Doro, for all tracks + lots of
never before seen pictures taken by fans & photographers around the world and on top of you can discover
a multimedia section with video clips and a large picture gallery.

AFM Records also released a limited Fanbox (1000 units only) on this occasion - A black, wooden box
with silver logo print, including the 2-CD Digipak, a huge flag, rivet- bracelet, patch, certificate of authenticity.

Feel free to check out the following links:
http://shop.afm-records.de/index.php?mp=products&file=info&products_id=899
http://shop.afm-records.de/index.php?mp=products&file=info&products_id=908&

You can also order this Heavy Metal gem via Amazon or your local dealer.

June 26, 2012 - Doro Tickets for Nurburgring
Hello Motosport Fans,

Doro will play an exclusive headlinerhsow at the Superbike Worldchampionship at the Nurburgring Germany on September 7th.
The Location is absolutely great.

Tickets you can order here:

http://www.nuerburgring-shop.de/doro-live.html

SEE YOU THERE !!!!
June 15, 2012 - Doro in Ultimative Chartshow at RTL (German Television)
Hello to all fans,

here is a n important mail to you: (in german)

Hallo an alle Fans,

habe folgende Mail bekommen und wollte Sie Euch gern an Euch weiterleiten.

Hallo und rockige Grüße an das DORO Fanclub Team,

ich bin Zuschauerkoordinatorin/Disponentin beim TV Ticketservice in
Hürth bei Köln.Wir betreuen u. a die ultimative Chartshow mit Oli
Geissen.
Jetzt haben wir am 06.Juli 2012 erneut eine Aufzeichnung unter dem
Motto" Rock Hymnen".Logoischer Weise ist auch Doro mit am Start. Ich
dachte mir, es wäre doch sicher toll wenn wir den einen oder andderen
Fan sogar als Fanclub hier bei uns begrüßen dürfen.
Man müsste am Freitag den 06.07.2012 um 14:30 Uhr vor Ort sein (nobeo
Studios Hürth) 15:30 Uhr beginnt die Aufzeichnung ,Ticket würde für
Euch 10 statt 12 € kosten .

Wenn Euch das als Fans anspricht meldet Euch doch gern bei mir unter
02233-96364 63 täglich von 10 -15 Uhr oder einfach per Email ich setze
mich dann mit Euch in Kontakt.

Also ich freue mich in jeden Fall von Euch zu hören,da ich zufälliger
Weise auch ein großer Fan von Doro bin umso mehr !!!!!!!!!!!!!

Bis dahin MfG

Yvon Fanghänel
Zuschauerkoordinatorin



TV Ticket Service
Vogelsanger Weg 14
D-50354 Hürth
mail y.fanghaenel@tvtickets.de

fon 02233-96364-63
fax 02233-96364-44
web www.tvtickets.de

May 22, 2012 - Toursupport confirmed
Doro has decided for the fall winter Shows for her new album " Raise Your Fist" to take her friend Honza and his band Seven as support Act. They know each other since a long time and Doro already took part on his album "Sevens" in the year 2004.
More Info at www.sevencz.com
April 27, 2012 - DORO at Nachtfahrt TV
DORO hopped on the red Nightliner of German TV-show "Nachtfahrt TV" in Hamburg and talked about her upcoming projects. To be seen on several TV stations from tonight on. The interview is in German language, but maybe you can catch some words. And: DORO looks great (like always), so this is reason enough to join in :-)

Here is the link to the teaser of Nachtfahrt TV: http://www.youtube.com/watch?v=70XTzlPOa_g
And here the link that leads to a sheet with all TV stations (incl. schedules) that will broadcast the show: http://www.nachtfahrttv.de/sendezeiten/
April 19, 2012 - Metal Hammer Awards Germany
German Metal Queen is nominated in the category "Legend" at this years Metal-Hammer Awards.

Fans can vote online for their favorite bands in different categories like best international band, best newcomer band, best anthem and so on.

The Voting can be found here:
www.metal-hammer.de/awards
March 01, 2012 - Doro - European Tour 2012
Also in 2012 the German Queen of Rock aka Doro Pesch does not take a break and will hit the road again from November to December by starting her European Tour 2012.
In the moment Doro and her band are recording the new album which will be released this year via Nuclear Blast.

Statement Doro: Hi Fans! Last weekend I went to the USA by plane to work on the last few songs for my upcoming album. There is not much left until the new record is finished – after 3 years of hard work, but it was worth it. My first album on Nuclear Blast will be a smash hit! The mix of the 12-14 songs will probably be done in Scandinavia. The producer guarantees a hard, fresh and modern sound. I can´t hardly wait until my first Blast-Album will be finally released in October. To shorten the wait for all of you fans and also me, we are planning the release of an EP until May/June 2012. And in November we will rock through Europe … with a new album and about 4-5 new hymns included in our live set!

Yours, Doro

Here are the current tourdates:
Special guest: tba

15.11.2012 GER Kiel Max
16.11.2012 GER Bremen Aladin
17.11.2012 NED Tilburg O13
18.11.2012 BEL Antwerp Trix
20.11.2012 GBR London Garage
21.11.2012 FRA Paris Divan Du Monde
23.11.2012 ESP Pamplona Totem
24.11.2012 ESP Madrid Arena
25.11.2012 ESP Barcelona Razzmatazz 2
27.11.2012 SWI Pratteln Z7
28.11.2012 GER Stuttgart Longhorn/LKA
30.11.2012 GER Memmingen Kaminwerk
01.12.2012 AUT Wien Scene
02.12.2012 HUN Budapest Club 202
04.12.2012 TCH Prag Retro Music Hall
06.12.2012 GER Bochum Zeche
07.12.2012 GER Karlsruhe Substage
08.12.2012 GER Vacha Vachwerk
09.12.2012 GER Berlin Huxleys Neue Welt

Tickets for german shows are as always available at www.metaltix.com
Ticket-Hotline: +49 (0) 4627 - 18 38 0

Further Doro info:
www.doro.de
www.facebook.com/DoroOfficial
www.myspace.com/doroband
www.youtube.com/watch?v=E4qwuFabrLs&feature=related
http://www.youtube.com/watch?v=4UlxB3hShSI&feature=related
www.youtube.com/watch?v=aQQzpDBVGu8

December 20, 2011 - New Live Dates in Norway, Sweden & Germany
Also 2012 Doro will play live! Check the tour dates for more!
December 13, 2011 - Forum is closed
Dear Fans and Supporters of Doro,
unfortunately there are some Nerds, who think they can use the Doro Site for their own advantage and place links and connetections to websites with inacceptable content.
Doro wants to have nothing to do with it.
There is no other choice than to close the forum untill we have found another solution.
Greetings from the Doro Camp
October 20, 2011 - New Tour Videos from Spain
The european tour is in full swing and we are continuously getting new material from the clubs the band rocked within the last days. Here are the newest videos from Lleid and Madrid in Spain - Have fun!

DeeCam: DORO Fans in Lleida, Spain


Earthshaker rock - Doro - Madrid 16/10/2011

October 07, 2011 - DORO show in Milan cancelled
Doro´s gig in Italy, scheduled to take place at the Magazzini Generali, Milano, on October 11th had to be cancelled today due to serious promotor problems. Doro & band said: "We feel very sad for our great Italian fans. But under the given circumstances there was no way for us to play. The situation is beyound our influence. We are very sorry."
October 06, 2011 - SLOVAKIA SHOWS CANCELLED
Dear all,
due problems with local promoter in Slovakia, DORO will not play both shows in Kosice & Bratislava.

Here a statement from Doro:

"Dear Fans,
unfortunately the two shows in Slovakia got cancelled due to promoters issues.
It´s a shame that we aren´t able to play in Kosice and Bratislava. We are extremely sorry, we were so excited and were really looking forward to it.
We hope to be able to play in the near future.
For further information please get in touch with the promoter or venue.

We love you guys - Doro & Band"

October 04, 2011 - Doro - Raise Your Fist (Live in Moscow, Russia, Milk Club 01.10.2011)
Hi everyone! Greetings from Warsaw Poland! (Our first time in PL...EVER...tomorrow should be a rocking event)!!!

The Tour is off to a killer start! Russia did not disappoint...amazing as always. So many wonderful fans...and flowers for Doro! :-) Amazing to feel this special bond from the stage...

Here's a clip off the new song 'Raise Your Fist' which has been going down a storm...always a great test when no one knows it yet!



The fan who posted that posted many many more nice clips too!

See you on the road :-)

Johnny

September 09, 2011 - Chicago DVD Premiere
In between the excitement about New York - pls don`t forget the Chicago Show.
Chicago will be absolutely great. Ticket sales are very good.
You will see a special DVD Cut. You will see the same set as in New York.
The VIP Section is set.
Also you will find new Merchandise.
September 09, 2011 - Last News about the New York Show
You have no ticket ?
Last info about the New York Show – everything is ready to go. Ticket Sales are going good.
We are excited to inform that Joey Z from Life Of Agony has confirmed to visit the show.
There are the last Information.
See you at the show

September 09, 2011 - Moscow Show hast o be changed to another venue
Due to repair work the venue for the Moscow show at the 1st of October 2011 has to be changed. The concert will now take place at the MILK CLUB.
September 08, 2011 - Rumours about the New York Show
Rumours are going round the New York Show........more Guest are announced....people say, Tony Harnell from TNT might show up as well......
September 07, 2011 - TSO Guitar Player comes to New York Show
The Countdown continues..........TSO Guitar Player Chris Caffery has confirmed to come to the New York show and to enter the stage......
September 05, 2011 - Mark from Accept will join the New York Show
Good News from New York. After a surprise unplugged Gig at Best Buy - the countdown runs for the New York Show at Gramercy Theatre on September 9th, 2011.
Doro is excited - Mark Tornillo from Accept has confirmed to join Doro on stage.
July 29, 2011 - Summer Update
A little Summer Update

Others may stay in the sun and enjoy the summer, Doro is back in the recording studio to work on the new album for 2012. 1 successful recording session with the band is already finished.
Next week Doro will leave the studio to visit the Wacken Open Air, of course Doro cannot miss it.

On August 13th is the last Summer Festival with Doro – Castle Rock in Kusel. Nick and Johnny flying extra from the US to play the show…….

In the second week of September Doro returns to the US. Because on September 13th – Nuclear Blast America will release the "25 Years in Rock DVD".

In connection with this release Doro and Band want to invite you to a special night!

The Premiere of the DVD, with the best parts of the concert of 2008. Later on Doro and band will enter the stage to play an exclusive set.
Special Guests have confirmed to attend.

This special night will only happen twice and only in the US:

New York, Gramercy Theatre on September 9th
Chicago, Reggie Rock Club on September 11th

By surprise Doro found original flyers from the concert that will be given to every concert guest.
For VIP Tickets Doro has saved original lanyards and VIP passes from the 25th anniversary show.

Autograph session will happen and there will be special merchandise available.
These are the only 2 Doro concerts this year in the USA. Doro has already started to work on the upcoming studio album for summer 2012.
Followed by summer festival appearance in the next year it will take a long time untill Doro
will return to the US.

If you are looking for a very special Event Night you will not forget – get your ticket now!

More Info is yet to come….

Best wishes from the Doro Camp



June 28, 2011 - Doro at Hellfest - complete gig on YouTube
The entire set of Doro playing this years Hellfest with a duration of more than 45 minutes can be watched on YouTube. Have fun!


June 24, 2011 - Change of the tour data with DIO Disciples
Important !!!!!

The appointments of Bilbao and Madrid were exchanged !!!!! Please take into account !!!!!

July 1st Bilbao
July 2nd Madrid
June 24, 2011 - Important announcement to all fans !!!
I had recently spoken on the phone to Doro and had of her assured me again, this which a lot of fun with the club meeting had and hopes for everyone also had fun even if something didn't run because of few persons just like planned.
Furthermore this asked her to inform me about you, the work on the new CD first strides well.
This asked you to inform you about me, those under you which wishes or suggestions still have for the plate mail these to the FC address as a mail and then I further conduct this to Doro. Therefore goes into you and wonders whether you have terrific ideas or wishes and sends her to me.

Until there

ROCK ON to all * Lars *
May 01, 2011 - Fanclubmeeting
Hello to all fans and FC - members!
Here now (unfortunately a little late than wanted) the announcement for the club meeting!
This year's club meeting takes place in Düsseldorf on 5-28-2011. This appointment is certain. The beginning will be 5:30 p.m. The club members still get an invitation sent for this.€Hallo to all fans and FC - members!
Here now (unfortunately a little late than wanted) the announcement for the club meeting!
On 5-28-2011 finds in Düsseldorf the diesjä rige F connectedly is (only not FC members), which is donated for a good thing.
The event will take place in the house of the youth in Düsseldorf. This is in the Lacombletstraße 10.

April 29, 2011 - South America Live videos onYouTube
Check out some new live stuff from the current South America Tour

Sao Paulo:

Eartshaker Rock


Metal Racer


Buenos Aires:
Crowd


The Night of the Warlock

April 28, 2011 - Rockinvasion: Doro interview at Masters of Rock
At www.rockinvasion.de you can see an interview of Doro at the Masters of Rock Festival.

www.rockinvasion.de/video/doro
April 26, 2011 - Greetings from Rio de Janeiro
Doro visiting the marvelous city just before her first brazilian tour to start in Rio de Janeiro on April 21st.

watch the video here:
Doro Pesch in Rio
April 20, 2011 - Buenos Aires Show relocated in new venue
Due to organisation problems, the concert in Buenos Aires on the 26th of April 2011 was relocated into the Teatro Colegias.
April 11, 2011 - Doro as laudator at price Lea Awards
At this year´s LEA (Live Entrtainment Awards) germanies metal queen Doro had the honour of cooperating as laudator and handing over the price for the festival of the year. This year the price went to Folkert Koopmans from FKP Skorpio. Besides Doro there were other known faces of the german music and tv business like Ingo Nommsen or Eva Briegel. After the hand over of the awards a great aftershow party took part.
April 11, 2011 - New live videos on YouTube
There are a few new live videos of the last gigs posted on YouTube - The Videos were filmed at Sweden Rock Cruise and Malmö.

Sweden Rock Cruise:


Malmö:


February 09, 2011 - IN ROCK - WORLD TOUR 2011 Teaser
Doro prepares her fans in South America for the upcoming IN ROCK - WORLD TOUR 2011


February 04, 2011 - IN ROCK - WORLD TOUR 2011
We are happy to present lots of new tour dates of Germanys Metal Queen DORO PESCH.

Check out the tour dates section
December 28, 2010 - SOUTH AMERICA TOUR 2011
We are happy to present new tour dates of Metal Queen DORO PESCH
on next South America Tour 2011.

21.04.2011 BRA Belo Horizonte Lupa Multshow
23.04.2011 BRA Sao Luis Red Club
24.04.2011 BRA Sao Paulo Carioca Club
26.04.2011 ARG Buenos Aires Roxy Live
28.04.2011 COL Bogota Teatro Mama
30.04.2011 MEX Mexico City Lunario

Tickets:
Sao Paulo
Buenes Aires
December 03, 2010 - new banking connection for the club
To all clanmembers,

As of December, we have decided, that because of a bank change of Mella Lars takes the bank account also for the faster processing.Therefore there is the following new banking connection as of December, where you can transfer your membership dues:

Bank: Sparkasse Hamm
Account number: 1706811
Bank code: 41050095
IBAN: DE 58410500950001706811
BIC: WELADED1HAM
Remittee: Lars Haase - The Ultimate DORO-Clan

You get mail to it, or finding set again the new banking connection also in the category of club home in the year running out now, too.

Your Fanclubteam
November 25, 2010 - Autographing session with DORO on Sunday, December 5th, 2010
Hell Fans,

i have the following news for you:

DORO will hold an autographing session in Donzdorf on Sunday, December 5th, 2010.
DORO will play together with MOTÖRHEAD in Stuttgart on December 4th, and after that she comes to Donzdorf to go to the Nuclear Blast Headquarter.

Time for the autographing session: 14:00 - 16:00 p.m.

Address:

Nuclear Blast Shop
Oeschstr. 40
73072 Donzdorf

Use your chance to meet DORO personally!
November 11, 2010 - Releaseparty of DORO´s new DVD
On the 23-th of November we celebrate in Blackland Berlin (Lilli-Henoch-Str. 1 ; 10405 Berlin) DORO´s new dvd " 25 Years in Rock ". The event start at round 10 p.m..
Before the releaseparty teakes place there ist the worldpremiere of the dvd at the UCI-Colosseum Berlin (Schönhauser Allee 123 ; Berlin). The viewing starts at half past seven p.m. and one hour before DORO gives an autograph session.
For non members it would be 5€ entrancefee and for clanmembers is the entrance in the Blackland free.
The film costs the normal cinemafee of 8€.
November 10, 2010 - Doro at RTL Charity
Impressed of the experience in the last year - Doro will take part this year at THE RTL SPENDENMARATHON Charity on November 19th, 2010

November 10, 2010 - DORO DVD Release Party
To all Clan Members !

The Release Party of the new DVD happens in connection as the yearly Fan Club Event.The Ticket is free of charge for all Clan Members.
Guest Tickets € 5,-.

Pls don`t forget your Fan Club Pass.

Everybody who cannot attend - Fan Club Meeting for early 2011 is already planned.

All the best and Rock On
* Lars *



September 09, 2010 - New Tour Dates
we are happy to present new tour dates of Germany's Metal Queen DORO PESCH.
The new DVD "25 years in rock" will released on 26th November 2010 through Nuclear Blast Records.
Further DORO will be main support act of Rock legend MOTÖRHEAD from 30.11. until 11.12.2010.
June 30, 2010 - Rockarea Festival - Save your Day Ticket now! ONLY 19 EURO !
DORO will play together with Apocalyptica, Sodom, Arch Enemy, JBO, Krypteria and many other bands
at the Loreley. Be there and celebrate one of the best metal parties of the year.
All info about the festival at www.rockarea-festival.de
June 16, 2010 - Doro's Statement about Ronnie James Dio
Here you can find the original handwritten statement and it's translation.
June 16, 2010 - Modification of the Website
we are very sorry, that the website is currently incomplete.
We are working on an update that will clear the deficits within this month
March 23, 2010 - Anniversary show on TV
Check out the following link to watch a report on the anniversary show: Sat1 NRW anniversary show
March 15, 2010 - Fantastic Show in Düsseldorf
More than 3 hours of great music, more than 3,000 Fans, great guests and lots of fantastic surprises – that's how you can describe DORO's anniversary show in Düsseldorf, Germany last night. One DORO hit followed the other and DORO really kept her promise when she said "We got a lot of suprises for you tonight." Besides tons of great songs DORO also presented a fantastic show with lots of great effects. A very special highlight – besides many – was her performance with Marc Storace of Krokus and Luke Gasser. They sang the song "On my own" (from the movie "Anuk – Path of the warrior"). During the Aftershow Party the party went on and DORO was more than happy. Everybody had a great time – THANK YOU SO MUCH, DORO FOR A FANTASTIC NIGHT – YOU ARE THE BEST!!!
March 15, 2010 - DORO and Baas Interview
DORO and her guitarist Baas Maas did an interview with the Dutch magazine "De Limburger". You can read it here: www.limburger.nl
Thank you very much for the information, Alexandra
March 15, 2010 - Metal Hammer Cover
On Wednesday (March 17) the new issue of the Metal Hammer will be released. DORO is on the cover of the magazine and there is also a great history and a FANtastic competition inside the mag. So make sure you get a copy of the German issue of Metal Hammer.
P.S.: There is already a great gallery with lots of cool pictures online – just check out: Metal-Hammer
March 15, 2010 - DORO on TV
Check out the following links to watch two nice interviews with DORO – they are in German but we are sure you like them anyway:
Doro Pesch im Kinderhospiz
Doro Pesch

We will keep you posted as soon as the report on the anniversary show is online.
March 11, 2010 - Map
Here is a map of the Burgwächter Castello which also shows you the parking lots for the show on Saturday. We hope to see you there, guys and girls!!!
March 11, 2010 - Anniversary cake
A very special surprise was waiting for DORO a couple of days ago. For her upcoming anniversary show on Saturday her friend Michael Herder had a very special cake made for DORO (the pictures show DORO with Martin Jösten who baked the cake). Mmmh, that's really sweet....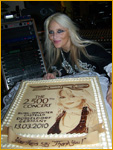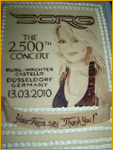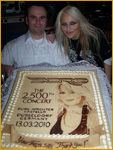 March 02, 2010 - Krypteria live at Anniversary Show
On March 13 DORO celebrates her anniversary show at the Burgwächter Castello in Düsseldorf. Krypteria, who supported the Metal Queen during her Fear No Evi l- Tour will open the show at that legendary evening. You can also look forward to many more great surprises, so make sure you don't miss the event of the year!! You can order tickets at Dticket.de
March 02, 2010 - Hottest Metal Chicks
DORO is one of the 10 hottest metal chicks ever according to the US magazine Revolver. She is very happy about this nomination, but she doesn't really have time to party out because she is very busy preparing her anniversary show on March 13 in Düsseldorf.

RevolverMag-Digital
November 27, 2009 - DORO gets award in Belgium
October 08, 2009 - Meet & Greet after the Cologne Show
Members of the DORO Clan will get a special member discount for the Cologne tickets. If you plan to come to the show at the Live Music Hall in Cologne on Saturday you should not forget to bring your membership card with you (the new one!!). For members tickets will cost Euro 20 then. Thank you very much, Florian, for making this possible!! By the way, we would like to invite to a tiny Fanclubmeeting after the show. Just stay inside the hall after the show – we will meet you in front of the stage. DORO will join us later for a Meet & Greet.
October 08, 2009 - Special ticket prices for Fanclub members
Members of the DORO Clan will get a special member discount for the Cologne tickets. If you plan to come to the show at the Live Music Hall in Cologne on Saturday you should not forget to bring your membership card with you (the new one!!). For members tickets will cost Euro 20 then. Thank you very much, Florian, for making this possible!! By the way, we would like to invite to a tiny Fanclubmeeting after the show. Just stay inside the hall after the show – we will meet you in front of the stage. DORO will join us later for a Meet & Greet.
October 05, 2009 - Signing session in Cologne
This week our Metal Queen will pay several visits to Cologne. Besides her headlining show (support: Holy Moses, Cripper) in the Live Music Hall in Cologne on Saturday, October 10, DORO will also be in Cologne on Thursday, October 8. In the afternoon she will stop by at the Music Store Cologne for an exclusive signing session before she will attend a discussion in the evening. Three other Metal Ladies will be joining her then: Sabina Classen, Angela Gossow and Britta Götz (Cripper). So if you are free on that day and if you are in the area, make sure you meet the Metal Queen in the Music Store (at 4.30 pm). You should also make sure you won't miss the show at the Live Music Hall on Saturday. Tickets can be ordered via koelnticket.de or via phone at 0221-2801.
October 05, 2009 - DORO videos on YouTube
Check out the following links to see great live video footage of Doro taken in New York City @ The Blender Theater:
Unholy Love
Burning The Witches
True As Steel
A big THANK YOU to Tony of the US Fanclub for sending us the links.